Howard County Maryland Commercial, Building, Business, HOA Community Landscaping Maintenance
Ellicott City, Columbia, Howard County MD Commercial Business Building, HOA Landscape, Lawn Services and Hardscaping Pavers
Are you looking for curb appeal as someone approaches your Howard County MD commercial property, office building, apartment community, retail store, hospital, school or HOA property? Landscaping creates a favorable first impression and makes the entire property seem more inviting; however, maintaining a beautiful, healthy landscape poses numerous challenges. The Howard County area has its severe weather, difficult soil conditions, and insect infestations all of which wears on a property's condition. Procuring the services of an experienced, professional landscaping contractor can help you overcome these obstacles.
Services We Provide:
Shrub Pruning and General Maintenance
Ornamental Tree Pruning & Management
Curbs & Sidewalk Weeding
Garden Beds Weeding
Garden Beds Pre-Emergent
Garden Beds Post-Emergent
Mulching
Garden Bed & Tree Ring Deep Edging
Annual Flowers - Summer and Fall
Snow and ice Removal
Lawn Mowing
Turf management - Grass Mowing and line trimming (weed eating)
Edging (hard metal edging)
Turf Care & Soil Tests
Common Turf, Parking Lot, Sidewalk and Pond Trash & Debris Cleanup
Leaf Removal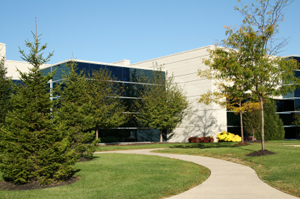 Service Areas:
We provide these commercial landscape lawn maintenance services in the Howard County Maryland areas of Marriottsville, Ellicott City, Woodstock, West Friendship, Glenelg, Dayton, Columbia and of Howard County MD.