Fall is here!
Call or Click Here to schedule your Fall Lawn Cleanup,
Mowing, Tree Trimming and Pruning and Leaf Removal Appointment.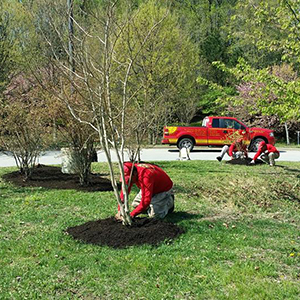 (All-Inclusive Programs)
Mowing
Garden Bed/Tree Ring Cleanups
Mulching
Chemical Applications
Leaf Removal
Trimming/Pruning
Aeration/Seeding and so much more...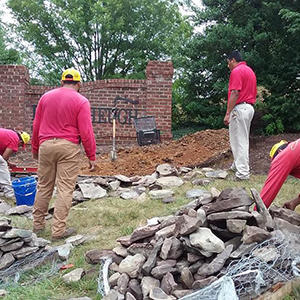 Porter Services
Redesign Enhancements
Retaining Walls
Fencing and so much more...
Stake Body Plow Trucks
Stake Body Inlay Salters
Pickup Plow Trucks
Pickup Inlay Salters
Kid Steer Plows (heavy duty)

Artistic Landscaping offers Weeding Control Applications.
About Us
Artistic Landscaping, Inc. has been providing landscape services for residential and commercial properties in the Prince Georges MD Area for over 19 years.
Conserving and improving plant health is our most important function.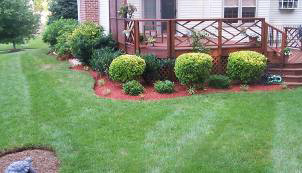 We have an experienced licensed bonded and insured staff whose service goal is to simply fulfill our commitment to you on time, every time.
We provide services in Prince Georges County within the communities of: Beltsville, Berwyn Heights, Bowie, Cheverly, College Park, Crofton, Davidsonville, Glenarden, Glenn Dale, Greenbelt, Hyattsville, Kettering, Landover, Lanham, Largo, Laurel, Mitchellville, New Carrollton, Riverdale, Seabrook, Springdale, Upper Marlboro and Woodmore.
Click Here to schedule a FREE estimate today!
All our applications and evaluations are made by our educated and experienced personnel. Recommendations are an ongoing part of this service. We ask you to please contact us with any comments, questions or concerns.
When you are ready to have the lawn of the neighborhood or industrial park,
give Artistic Landscaping a call at 301-805-9222, or send us an inquiry online by Clicking Here.

Better Business Bureau 20/20 Investigation